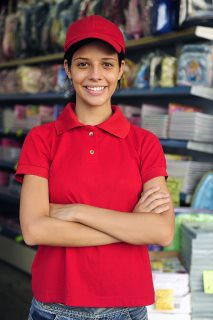 Custom embroidery can help establish your business and your brand in the marketplace. Whether in your store or out in the field, your clients and customers will quickly come to recognize your employees by their consistent appearance. Moreover, potential clients form an immediate impression that keeps your company in the forefront of their mind as they seek your services.
Let your employees be your brand ambassadors by projecting a professional, uniformed image.
Lone Star Embroidery can custom embroider your name and logo on almost any piece of clothing you choose, from simple t-shirts to polo shirts to dress shirts, and everything in between. We can also do caps, hats, jackets, and other articles of clothing.